7 Outdoor Wedding Hacks
Outdoor weddings in Australia are magnificent, however they can have their pitfalls.  Follow these 7 failsafe ideas to have a disaster free ceremony.
1. Have sunscreen available for wedding guests. Pretty dispensers look great!  Even better, if you can get your hands on sunblock wipes they will save your guests from messy hands.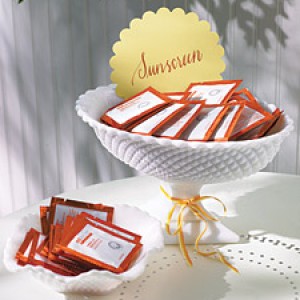 Image: Martha Stewart Weddings
2. A basket of vintage handkerchiefs is a cute way to provide relief  from excessive tears or beads of sweet on an impossibly hot day.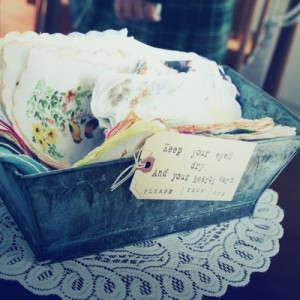 image: wedding trends mag
3. Suspend a drinks table from trees – this not only looks spectacular, but also keeps the drinks in the shade.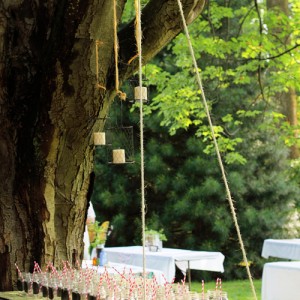 image: Julie Hahan Design
4. Provide blankets/wraps if it is cold. Rather than have your guests focus on their frostbitten fingers, have a basket of blankets and wraps for them to use during the ceremony. They can then be used at the reception if it is also outdoors.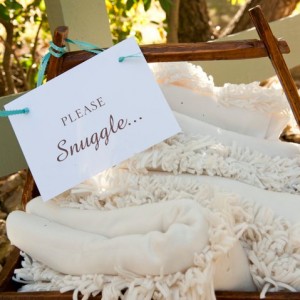 image: envy events
5. Provide wet towelettes or cooling mist. Summer in Brisbane can be pretty HOT so providing your guests with wet towelettes can be a saviour for runny makeup.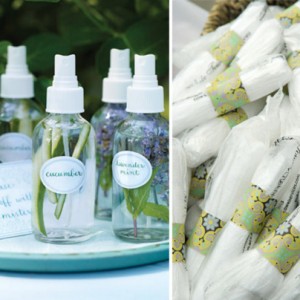 image: buzzfeed
6. Insect repellent. Oh, how I wished I had remembered to wear this on many occasions. Park weddings, especially the ones near beautiful lakes are notorious for mosquitoes. Providing your guests with repellent is a thoughtful touch.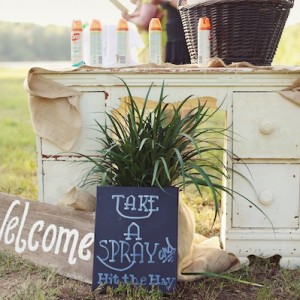 image: southern weddings
7. Put your guests under shade. Large umbrellas around the seating area will help your guests beat the heat and not block thier view. Providing  guests with parasols is another option. Nothing like cutting your reception short due to guests with headaches from their afternoon spent squinting in the sun.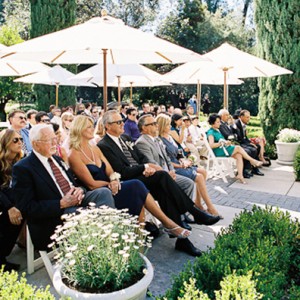 image: blog.bridal expo chicago